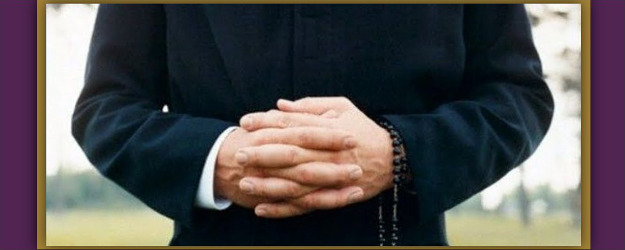 Sacrificing Priests on the Altar of Insurance | David A. Shaneyfelt and Joseph P. Maher  |  Homiletic & Pastoral Review
Fr. Bob (that's what we'll call him) was a faithful parish priest for more than 25 years. One day, a process server showed up at the rectory door and handed him a summons and complaint. The complaint alleged that some 20 years earlier he had engaged in sexual contact with the plaintiff, who was then a young teenager and an altar server, and who now suffers from extreme mental anguish because of that conduct.
Fr. Bob is furious, mortified, humiliated, and terrified. He remembers the young man, he counseled him and found him deeply troubled—but he never, never touched him inappropriately, much less had any sexual contact with him. He calls his bishop immediately, but the bishop is unavailable. He calls the vicar general who tells him the diocese was served with a summons and complaint, too, in which the plaintiff alleges that the diocese knew, or had reason to know, of the inappropriate conduct, and failed to take reasonable steps to prevent it from occurring. The vicar general tells him to not talk with anyone, especially the press, and to wait for further direction.
The vicar general then calls Fr. Bob and tells him he is being placed on administrative leave, pending further investigation. Fr. Bob is transferred to the chancery and given a room at the local retreat center. A few days later, he meets with an attorney and tells him everything he remembers, including every action from his past 25 years that could possibly be perceived by someone to have involved inappropriate touching. He racks his brain as a kind of general confession and recalls the outer limits of acceptable conduct—an emotional embrace of sympathy with a woman in distress, a caring touch to a troubled teen. The attorney takes notes.
Several months go by, and Fr. Bob is still on administrative leave. One day, a confidential letter arrives from his bishop. The bishop tells him that due to the pending claim and ongoing investigation, his priestly faculties are suspended indefinitely, and he is not permitted to remain employed by the diocese or to receive further living accommodations. He has 30 days to move. He has no family to count on; no friends on which he wishes to impose. With $2,500 dollars in his bank account, he looks for a low-rent apartment in a bad part of town. He takes up new residence, with no job, and a stash of peanut butter and Top Ramen in the cupboard. Several months later, he receives another letter from the bishop; his priestly faculties are removed altogether. He is no longer a priest. The lawsuit settles.
Can priests be treated this way?