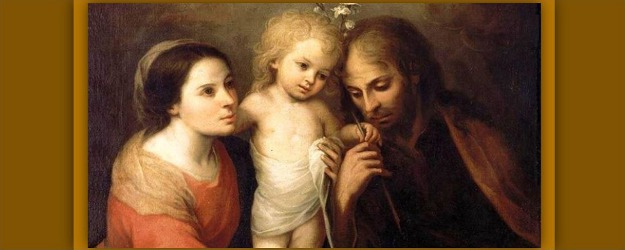 The Holy Family, by Juan Simon Gutierrez (1643-1718).
True, Virginal Wife of Joseph | Jonathan Fleischmann | Homiletic & Pastoral Review
Recently, a holy, married couple made the following claim regarding the central place of sexual intercourse in sacramental marriage, expressed as a personal insight, gained over the course of more than 50 years of sacramental marriage:
Gradually, we came to see that the only feature that distinguishes our sacramental relationship from that of any other good, Christ-centered relationship is sexual intimacy, and that marriage is a sexual sacrament with its fullest expression in sexual intercourse.1
As the husband of a beautiful wife, and father of five (young) children myself—though with only about a fifth of their years of experience—I can certainly agree on one level with the married couple cited above regarding the centrality of both physical and spiritual intimacy in sacramental marriage. Indeed, unless we embrace Cartesian dualism, physical and spiritual intimacy for two human persons cannot exist in isolation of each other (on one level). However, if one maintains that the only feature distinguishing sacramental marriage from "any other good, Christ-centered relationship", viz., the defining characteristic of sacramental marriage, is sexual intimacy, then one cannot maintain, with Pope St. John Paul II, that Joseph was the true, virginal husband of the Blessed Virgin Mary. Indeed, if the married couple cited above were correct, then the appellation "true, virginal husband" would be a contradiction in terms.
What, then, is the origin and paradigm of the intimate union of two persons in sacramental marriage, if it cannot be reduced to sexual intimacy (however beautiful and important such sexual intimacy is)? What, indeed, is the origin and paradigm of the sexual differentiation of male and female in human persons at all, upon which sexual intimacy is, of course, fundamentally based? Here, as in everything, we must turn our eyes toward God, the Most Holy Trinity, and try to see things from his point of view, rather than from our point of view. First and foremost, in the words of Fr. Peter Damian Fehlner: