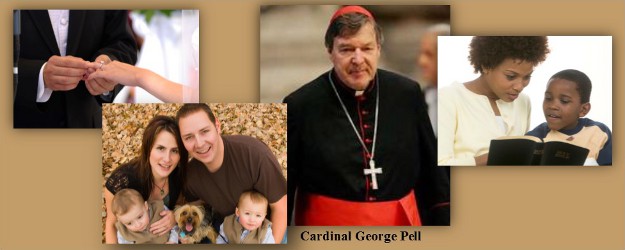 Past and Present Conceptions of Tradition: Looking at the Synod on the Family | Joshua Brotherton | HPR
"Tradition" is one of the most important concepts in Christianity, and yet, it is a term very often misunderstood among Catholics, let alone other Christians.

I propose that this is precisely why the Extraordinary Synod on the Family, which was convened on October 5th, is inciting fear in some and elation in others.
There are two competing views of tradition that underlie such emotional reactions. The frenzied speculation about the synod does not merely reflect authentic concern with the issues at hand, but it reflects, perhaps even more so, prior fundamental theological commitments. The "conservative" view, sometimes termed "traditional" or "classical," relies on scholastic ideas regarding tradition, such as that constituted simply (or primarily) by the "unanimous" consent of the Church Fathers and by the conciliar decrees. The "progressive" view, sometimes termed "liberal" or "modern," is, oftentimes, inspired by the Second Vatican Council, understood in terms of adaptation to the rapidly changing post-Enlightenment world.
While I do not typically like to approach theological questions in political terms (and, quite frankly, artificial), such as "conservative" and "liberal," in this case, I think "conservative" and "progressive" are the most apt, even though still inadequate, adjectives correctly characterizing two fundamental theological orientations, very much alive and operative in the thoughts of many lay people (and clergy), regardless of the level of catechesis received by each.
It seems, everyone has an opinion on matters such as homosexuality, contraception, admission of the remarried to communion, and other similar issues, and very strong opinions, at that. But the same persons are often unaware of the underlying reasons for why they feel so strongly one way or the other. I suggest that a, if not the, key orientation that is determinative of one's opinions on these issues (and many more) is his or her prior understanding of tradition, however vague or "subconscious."
The first mentioned view of tradition, in terms of the unanimous consent of the Fathers, is sometimes also called the "static" view, because it is difficult to conceive of authentic changes or developments in doctrine, as the Church journeys through time, when this view is assumed.