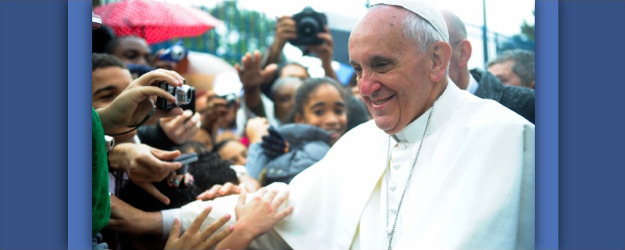 What Is the Spirit Saying through Pope Francis? | Fr. Michael Najim | Homiletic & Pastoral Review
When I was in seminary, I learned in moral theology the importance of avoiding moralistic preaching. In short, moralistic preaching is when a priest simply states the rules. For example: a priest preaches that abortion is wrong and sinful; however, the preacher fails to put the sinfulness of abortion into the larger context of God's plan for each person, that God wills and loves every human life, that each human life, created in God's image and likeness, has dignity and inestimable value.
Sadly, the preacher does not speak of the love and mercy that God offers to the one who has chosen abortion, that God can, and desires, to forgive and renew us. The preacher ends, or even remains exclusively focused, on a note of judgment, rather than inviting his hearers into the fullness of God's love, and, more importantly, inviting them to know that God's love and mercy is infinite. To the hearer, moralistic preaching is judgmental, cold, and unfeeling. Moralistic preaching rarely, if ever, can lead the hearer to a genuine, life-transforming encounter with Jesus Christ, who is Love and Mercy incarnate.
This might explain why so many people throughout the world have been so attracted to Pope Francis, for his style is the antithesis of moralism. Francis came onto the world stage proclaiming that the Church and the world, more than anything else, need to be invited into a personal relationship with a God whose very essence is love and mercy, a God who desires that all people be saved.
To be clear, this was the same approach taken by St. John Paul II and Pope Benedict; neither was moralistic in his approach. John Paul and Benedict both proclaimed God's love and mercy, and the importance of friendship with Jesus. However, and sadly, the truth is that, for many, the face of the Church for some time now has been perceived as a face of judgment on immoral behaviors. And unfortunately, for many, perception is reality.
And this is where Pope Francis comes in, for maybe the Church and the world—and the media!—are in need of being shaken from this perception.