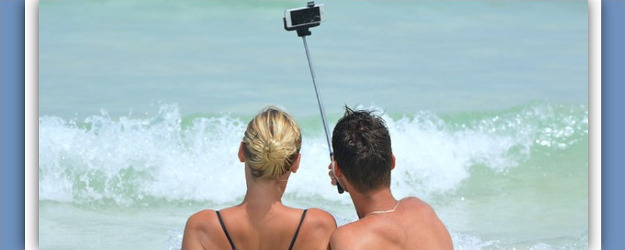 The Sacrament of Matrimony: A Conversation with Millennials | Fr. Philip-Michael F. Tangorra, STL | Homiletic & Pastoral Review

Introduction
There is no debate that among those of the millennial generation, religious/sacramental marriages are in decline. Why are sociologists predicting that 25 percent of millennials will never marry, and that, currently, 25 percent of millennials between the ages of 25-34 cohabitate, instead of marrying?1 Furthermore, Mass attendance and charitable giving to the life and support of one's parish among millennials is also down from previous generations. Why is this, and why do I have anything to say about it?
First of all, I graduated from high school in 2001 … I am the very definition of a millennial! I know and understand the millennial generation—my generation—not because I am a sociologist or statistician, but because I am a part of the millennial generation. Second, the two opening statements above are true for good reasons:
The economic recession of 2007/2008 greatly impacted the earliest demographic of the millennial generation, and our career advancement, as well as our earnings potential. In addition, the incredible cost of college education and incurred debt has become prohibitive for young couples who wish to start a new life together when such debt can negatively affect one's approval for a home mortgage.
Twenty-four percent of millennials grew up with divorced parents and 11 percent of millennials grew up in a single-parent household, not knowing (at least, well) their other parent. Why would our millennial generation commit to marriage, when we fail to see, in such a huge demographic of our parent's generation, that marriage has a favorable outcome?
Religious practice among millennials, specifically Catholic millennials, is split. And this is a slight anomaly among millennials, because millennials, generally speaking, are very much united since the philosophy of "inclusivism" is probably the strongest value held by them. Thus, this particular point needs further exploration.
Religious practice among millennials varies. There are those who grew up in the enthusiastic embrace of Pope St. John Paul II, and who also loved Pope Benedict XVI. These millennials were greatly influenced by World Youth Day, and other such events, and papal teachings. On the other hand, there are those who grew up in a more secular or nontraditional home because their parents had lost the faith during the turbulent days of the 1960s and 1970s, or were divorced, or single-parent families. These millennials are more taken with contemporary trends and sociopolitical movements, which are largely at odds with traditional Catholic teachings on faith and morals. This is the "spiritual, not religious" crowd. Of course, there are also millennials who are just rebellious. Still, there are those who are faithful, church-attending Catholics, but marked with a clear interest characteristic of millennials, that is, they favor "change" and/or "inclusivism." Specifically, they seek change regarding the Church's stance on gay marriage, contraception, sex outside of marriage, and similar social issues. This "change" crowd feels that "inclusivity" is more important than centuries old understandings of marriage and family. Now, these characterizations are broad and general. But the millennial generation is all about being unique so, most likely, a millennial reading about these generalizations will find fault with them. Nevertheless, for all intents and purposes, they do characterize, in broad terms, the millennial Catholic.
Yet, we millennials are not a "lost" generation to the faith. Among millennials, there are certain characteristic marks that intrinsically lend themselves to religion. We have a great thirst for the mysterious and supernatural (will there be yet another movie or TV series about wizards, vampires, or the supernatural?). We are generally liberal, and thus express a great interest in social justice and service to the poor, marginalized, and disenfranchised. We millennials are also upbeat and positive. We are self-confident, sometimes too much so; and we are respectful to our elders. Lastly, we see Jesus as "inclusive," and inclusivity is our banner. The free gift of salvation is offered to all people of faith, hope, and love in God. Marriage as a sacramental sign of that inclusive offering of salvation by Christ is a point of emphasis that must be developed and proclaimed among us millennials. Any creative and insightful pastor/parish priest should be able to "tap" into these traits and give us millennials what we desire most: a sense of belonging. When we, as millennials, feel we can take some ownership, and are welcomed into a community such as a parish, that is a positive and inclusive message, and we will become a lifelong asset.
But for one issue, millennials need not become another lost generation to the Catholic Church. In the past, if a person was less active in the Church during adolescence or young adulthood, after marrying and having children, he or she would return, once again attending Mass faithfully, and participating in the parish community. Yet, with millennials (of course, we have to be different), this is not the trend. Why? Because what the Church teaches is wrong, bad, or exclusionary? Absolutely not. The problem is the oldest and simplest: a lack of understanding. We do not understand the message of the Church regarding marriage. This is probably due to any number of reasons, some of which include our experience of an unsuccessful marriage, or our experience of family life in our own upbringing. Poor catechesis during childhood is another possible reason (let's make a collage!); or the influence of the secular media; or social issues "hitting home" with family or friends; or apparent, but not necessarily conflicting, values such as faith in the teachings of Jesus Christ, and inclusivism.
Consequently, there are two things that are greatly needed: